Pavilions, Patio Covers & Pergolas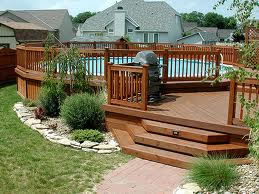 At Design West Landscaping we provide A1 woodwork services including pavilions, pergolas, arbors, trellises and patio covers. Our team of highly experience woodwork contractors have the knowledge and craftsmanship to create some really stunning features for your residential or commercial landscapes.
If you live in the Northern San Joaquin Valley and East Bay area and are looking for a company that specializes in working with wood and creating stunning wood shade structures, then we are the right company for you. Our professionals will custom design and install a wood structure that will enhance your entire landscape setting!
We service Lodi, Stockton, Dublin, Elk Grove, San Ramon, Livermore and neighboring cities in California.
Call Us NOW for an Estimate (209) 327-9661, Or Click here to Contact Us.
Trellises & Pergolas Add Beauty To Your Landscape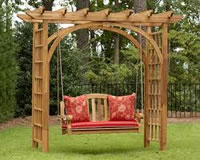 A trellis is an architectural structure that is traditionally made from timber products woven together to support climbing trees or vines. Trellises can also be wooden structures that resemble a pergola. So it is a structure attached to an exterior wall or perhaps a standalone feature.
A trellis makes a great decorative and functional garden feature for any type of landscape setting. Talk to our team of professionals today and we will work with you to create a unique trellis for your property!
A pergola is a good choice if you are looking for an open beamed structure that allows some light in for dining or entertaining. Most pergolas allow some light through their open beamed roofs while at the same time creating the feeling of an outdoor room. Many people train vines to grow over the shade structure to naturalize it and give them more shade.
Adding an Arbor or Pavilion to Your Landscape or Garden
The addition of an arbor or pavilion to any garden or landscape will create a lovely feature and focal point. Often arbors are made of wood or timber, but nowadays there are premade arbors on the market made from other materials including vinyl or wrought iron. We can install a premade arbor or we can custom design and install a masterpiece that will be completely unique to your property.
Garden arbors often have vines and climbing plants that are planted so as to give it a nice natural covering. Otherwise, arbors can sometimes look a little bare. Or perhaps you would like a wedding arbor? If you are having a garden wedding, we can install a beautiful wedding arbor that will make a stunning entrance into the garden!
Patio Covers Experts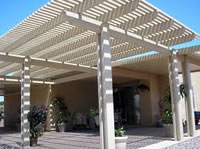 At Design West Landscaping we are your local patio cover experts throughout the greater Northern San Joaquin Valley and East Bay area. Our contractors have designed and installed a wide range of patio covers and shade structures over our many years in the landscaping business.
The patio is place where you will be doing a lot of your entertaining and just relaxing with family and friends. Let us install a great patio cover to really finish it off and make it the ideal place to sit even on a sunny day. We can provide you with a range of patio cover ideas and plans so that you can choose one that would best suit your patio and your needs. You may want your patio covered completely to block out all sun or perhaps you want to partially cover it so as to allow some sunshine to still get in.
The choice is yours and we are here to make all of your outdoor dreams become a reality. So contact the professional team at Design West Landscaping and we will provide you with the best wood working services in the State!
Call Us NOW for an Estimate (209) 327-9661, Or Click here to Contact Us.